We approached Melbourne-based interior stylist Simone Haag to style our Inkerman & Nelson project, a series of two and three-storey townhomes in Balaclava. With an interior brief centred around bold, colourful and graphic pieces, Simone found the opportunity too good to resist.
For more information on the Inkerman & Nelson project, please contact Nat Eisen on 0403 472 204 or Jake Eisen on 0408 051 785.
Visit inkermanandnelson.com.au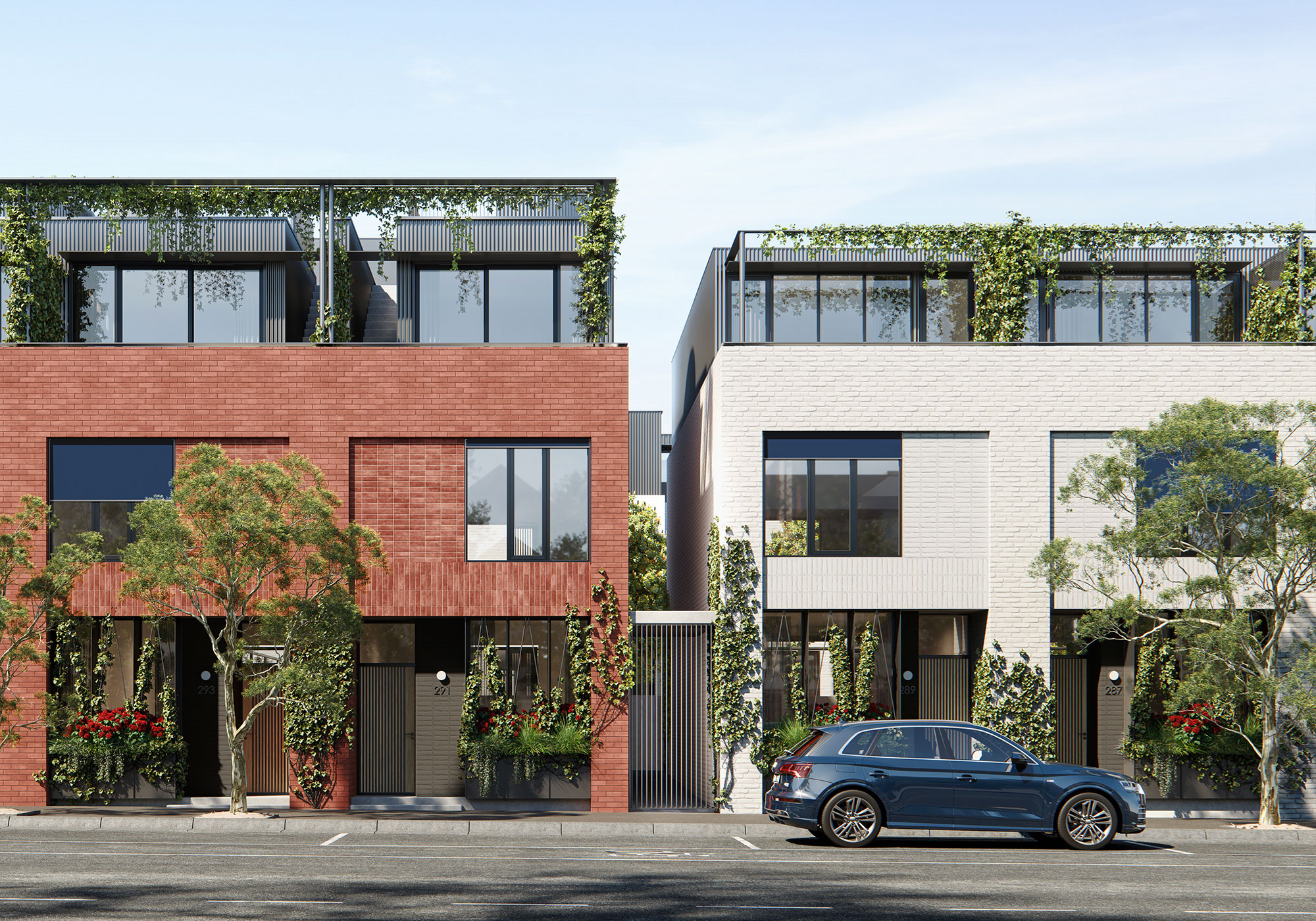 Why were you looking to buy a new home?
Having moved down from Queensland in August with my wife and two kids, we were always going to buy. We had to initially rent due to lockdown but when the market reopened, we started inspecting. We were initially on the lookout for an established property but came across Inkerman & Nelson and loved the space. This is the first time my wife and I have bought off-the-plan, and we've really enjoyed the process.
What attracted you to the area?
After renting for a while in St Kilda, we got to know the surrounding areas quite well and discovered all the parklands and bays close by which are great for our kids and dog. We love how vibrant Carlisle Street is and it's close to the kids' school with an easy commute to work for me. It ticked all our boxes, as well as being inner city.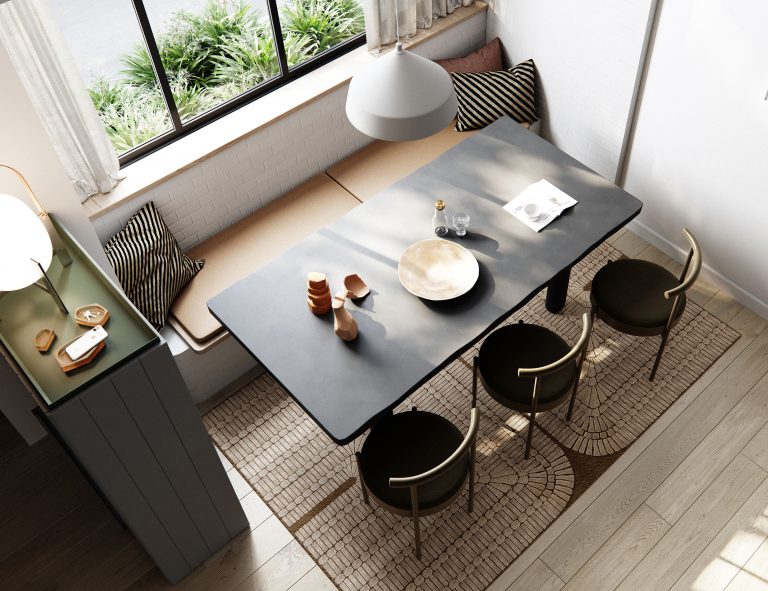 What design qualities stood out to you most with Inkerman & Nelson?
Quality build was really important to us. The established properties we looked at didn't have the standard we were after – and we were really impressed with the quality of Inkerman & Nelson. The design details throughout the home really stood out for us too. The arrival cupboards and available storage built into the dining area showed us that the design was built to be lived in. The kitchen was a big one for us, offering the full-size built-in fridge with plenty of pantry space.
The agents were able to show us the light path that will come through the house, so we know there will be plenty of natural light, which was really important to us given Melbourne's winters.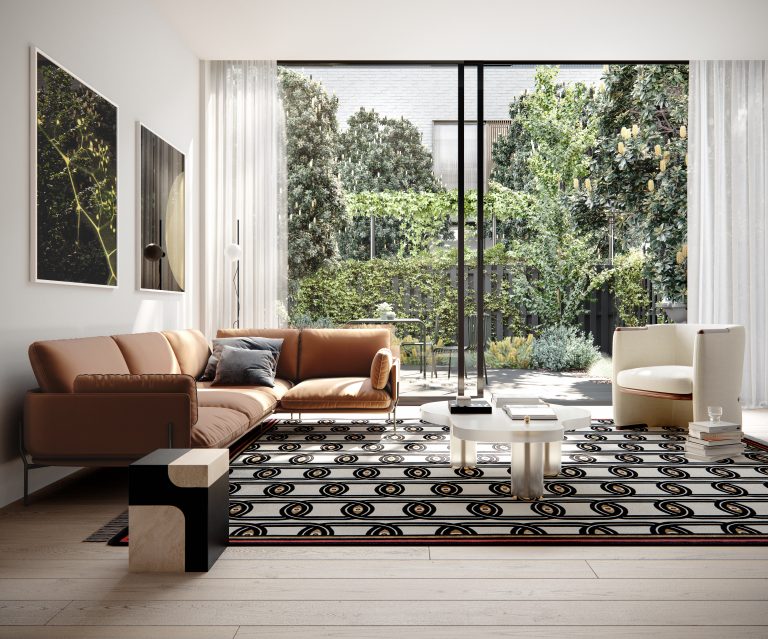 Was having space to work from home a consideration for you?
Certainly, yes. With our current roles, both my wife and I are working from home occasionally and found the upper level has an open space which is great for us to convert into an office. The balcony in the master bedroom also gives us the chance to stretch our legs and then get back to work.
We love the privacy each level of the house provides. Living with two kids, the downstairs area feels really separate from the master bedroom which is like a parent's retreat.
Why was it important to be part of a community-focused development?
As a family, we wanted to live somewhere that would have people like us in the community. With the private courtyard area, it gives us the space for our pets to run around and the kids to be outside. Knowing other families will be living there, it really gives us the sense of community we were looking for.