Behind the well-loved ICON Developments projects is a dream team that thrives from a solid foundation of mutual respect and trust. Charlie Davis, director of Minicon, chats to us about the company's dynamic collaboration with ICON and how they have brought George + Powlett, 122 Roseneath Street and soon, Inkerman & Nelson, to life.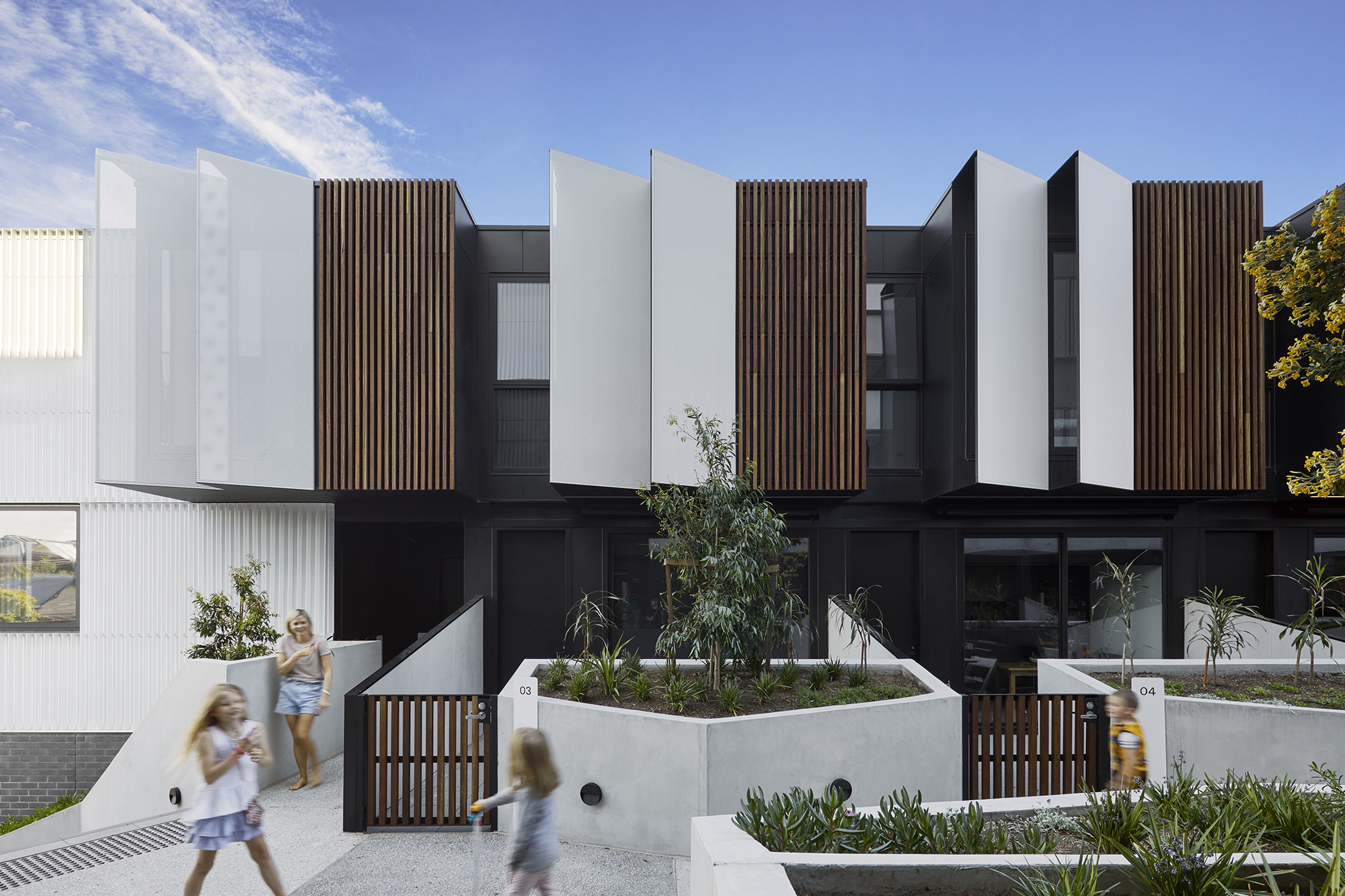 Can you tell us about the history of Minicon?
We were born off the back of ICON in late 2016, undertaking smaller, boutique work. Over time, Icon had grown to become a large company with an appetite for larger work, but we always harboured a desire to return to smaller projects and to reignite relationships with past clients that operated in a smaller field of work. We saw it as an opportunity to establish Minicon as part of the ICON group and revel in the smaller, specialist projects.
What projects have you previously collaborated with ICON on?
We collaborated on 122 Roseneath Street, a collection of townhouses and apartments in Clifton Hill, the luxurious George + Powlett Apartments in East Melbourne, and now, we are privileged to be working together on Inkerman & Nelson. Each of the projects are really unique and I like how ICON has picked and developed projects that have a point of difference about each of them. It's really exciting for myself and the team to get to work on them.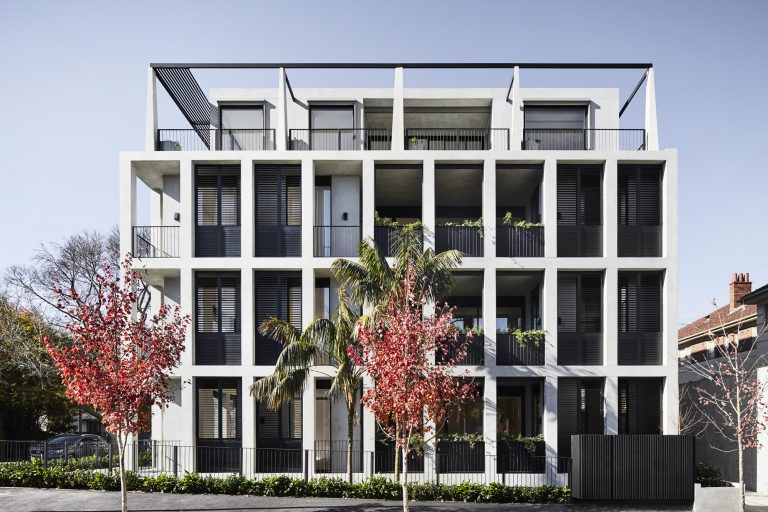 What do you value most about your partnership with ICON, and why is this important to deliver outstanding outcomes?
There is a really strong foundation of trust that exists between ICON and Minicon, and it is something I value most in our partnership. That sort of trust is built from working so closely together – beginning with their trust in us to deliver something they've been working on for a number of years before that; trust in knowing we care about the same things and take pride in our work; and trust that we're going to have the right approach and attitude to craft the project into a beautiful built form with fantastic little details that push it to become a great product.
From our end, we have to also trust that ICON understands what we want to achieve with the project. As a builder, we prize relationships where both parties hold a mutual respect of construction time frame and quality standards. Minicon and ICON have held this mutual respect since inception, and it has always provided a fantastic platform to deliver together.
ICON has shown that they really care about delivering great projects in a professional manner. The company's future vision is exciting and the fact that we are aligned together to realise that vision, even more so. The people at ICON are really genuine people and this translates to the purchaser.
Coincidentally, I've found in ICON those qualities that I admire most in a client, which is a sense of fun and enjoyment in working on the projects, holding your head high, and ultimately wanting to go in every day and be pleased with what you do. There's also a strong sense of comradery and shared shouldering of responsibility.
Culture lies at the heart of your business. How does this translate into your work and delivering of projects?
This goes back to what how we and our partners operate – you've got to enjoy what you do. Culture is one of the hardest things to cultivate and maintain, but it is at the core of how I lead a company. I've seen the need to invest in your staff, in the sense of looking after them, challenging them, making sure they feel valued and that they're getting enjoyment out of their work. If you get fulfilment out of working, it fosters a real sense of worth in yourself and what you're building, and that creates a drive to achieve.
Do you have a favourite feature of Inkerman & Nelson?
Definitely the courtyard, it's really beautiful and the landscaping makes it feel like a hidden garden.
Will you be using any innovative techniques to deliver this project?
While it's a traditionally built project, the real innovation is more in the resolution of design, detailing and procuring. We will be utilising the Icon Group façade and procurement teams to design, procure, deliver and install key parts of the project. MAA has provided a really beautiful form with a sophisticated material palette. It is important that we explore innovative ways of procurement and construction so that we can deliver a truly exceptional product. The more thorough you are with theory and the more time you can afford yourself in the practice, the better the outcome.
What has COVID-19 taught Minicon as a business?
Don't take things for granted. Most importantly, it's reminded us to make sure we work hard on maintaining relationships, both within and outside the company, and to look after and reach out to those personal and professional connections – we can each share the burden together. The pandemic has certainly reminded us to keep those relationships healthy and strong – it is after all; a team effort and the smallest gesture or discussion can mean a lot to people.