Townhome living on the rise for families in Melbourne's next boom suburb
See all Insights
A new series of architecturally designed townhomes are coming to Balaclava, with ICON Developments launching its latest project, Inkerman & Nelson.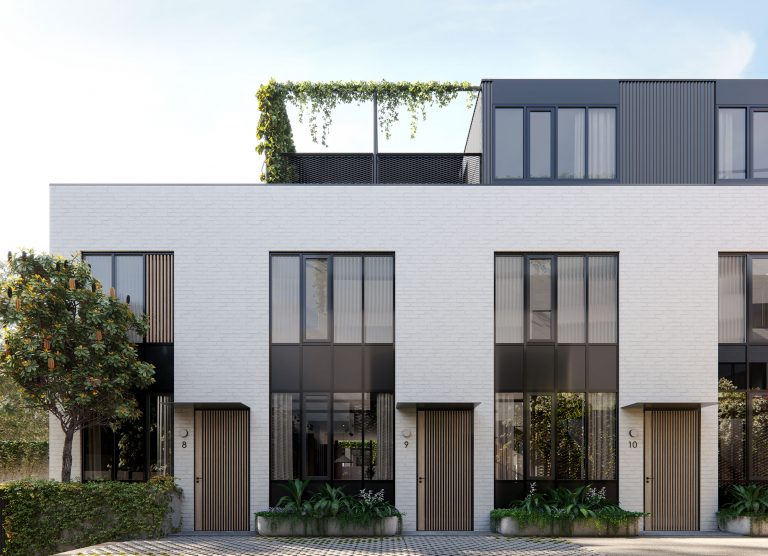 Designed by MAArchitects, Inkerman & Nelson will comprise 27 two, three and four bedroom townhomes split across six separate buildings in the Melbourne suburb leading the way in price growth. With one of the highest walkability ratings in Melbourne, house prices in Balaclava are tipped to grow by 20 per cent in the next three years.
ICON's senior development manager Georgina Goldsworthy says they are delivering townhomes in Balaclava as there is a need to cater to the demands of modern, growing families looking for smaller footprint living.
"As medium-density living becomes more popular, it's important to demonstrate to families that well-designed townhomes are a great alternative in a suburb historically known for single fronted terraces," she says.
"By introducing townhomes to this site, we are capitalising on Balaclava's proximity to the city as well as the excellent transport, school and lifestyle options nearby, which will continue to make it an attractive location for a range of buyers."
While still retaining significant amounts of living and entertaining space, townhomes are typically lower maintenance and cater to the growing number of people who are prioritising the desire to live closer to work, cafes, shopping and other amenities.
Using a philosophy of designing from the inside-out, the project team has begun consultation with prospective buyers to inform the townhomes' flexible floorplans. Each townhome will feature whole floor living zones, secure car parks, flexible spaces, large courtyard gardens and some homes with rooftop terraces.
Goldsworthy explains that this has been important in ensuring Inkerman & Nelson's design can be tailored to the individual needs of each buyer.
"With Inkerman & Nelson, we started from the premise that the demands of singles, couples and families shift and change a lot over the years. We wanted to create clever and flexible homes that could be easily adapted for small children and teenagers, as well as professionals with no kids.
With sustainability considered from the outset of the project, all townhomes will include double glazing, ceiling fans, water efficient fittings, cross flow ventilation, and northern orientation giving the development a 6.5 star energy rating.
Sales have now formally launched, with construction on track to start in the first quarter of 2020 and completion slated for 2021.