We approached Melbourne-based interior stylist Simone Haag to style our Inkerman & Nelson project, a series of two and three-storey townhomes in Balaclava. With an interior brief centred around bold, colourful and graphic pieces, Simone found the opportunity too good to resist.
For more information on the Inkerman & Nelson project, please contact Nat Eisen on 0403 472 204 or Jake Eisen on 0408 051 785.
Visit inkermanandnelson.com.au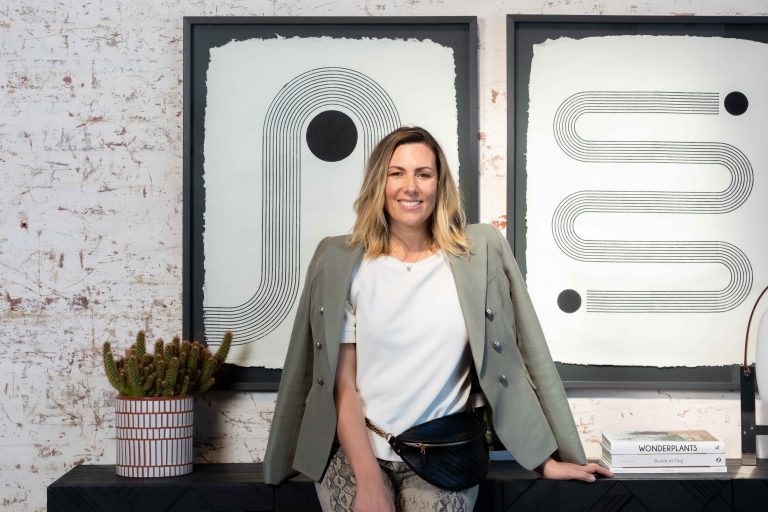 How do you describe the look and feel of the interiors at Inkerman & Nelson?
As our studio specialises in furniture, art, objects and styling, ICON reached out to assist in two ways – the styling of the renders and the display suite.
It's important to have symbiosis between the two – it creates a subtle recognition and a sense of familiarity which is always a great thing to help the prospective buyer.
One of the things that really excited me about this project was the brief – ICON didn't want it to feel every day. When we were introduced to the project, the first thing ICON did was show us the brand and direction: bold, colourful and graphic.
In terms of our pieces, it was all about making it conspicuous, distinctive and provocative. Pieces which would sit comfortably within a really vibrant community like Balaclava.
We picked a really eclectic collection of furniture items – from bold rugs, emerald green colours and a clash of patterns.
What makes styling for townhomes different?
In townhomes I see any shelf, ledge or table as an opportunity for stunning objects. The unique thing about Inkerman & Nelson is that it gave us more opportunities to layer things up. You have the ledge over the kitchen bench and the welcome station which can be a sturdy nook or landing area. There are lots of opportunities to add your own personality.
In townhomes you need to be mindful of keeping the collection quite refined. Grouping things that are likeminded, whether colour or texture, and using every surface possible as a moment to add your personality to the space.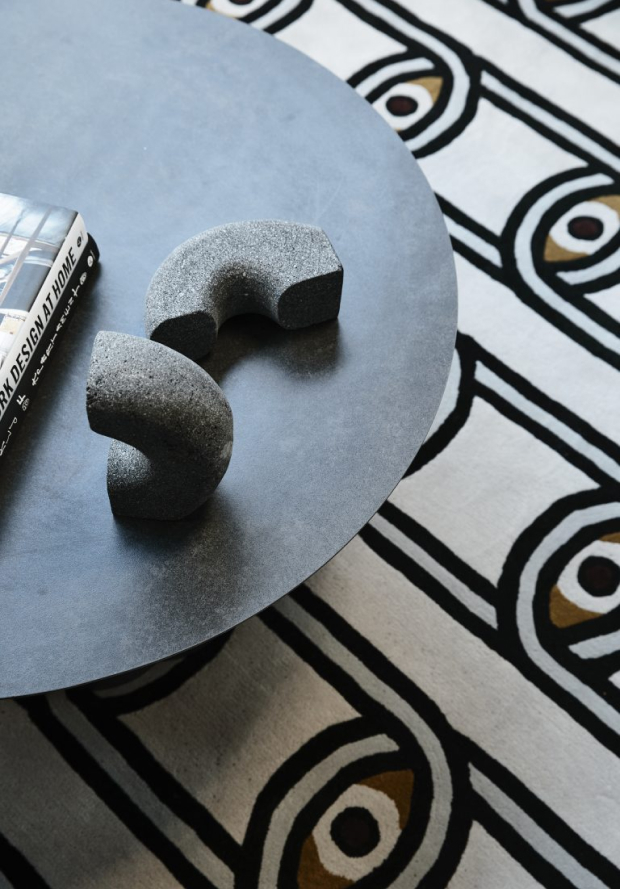 How do you work with architectural typologies through your interior design and styling work?
A few different approaches. The architect does their design and we can insert our palette, lighting, wall colour etc., or the house is finished and someone decides to engage us.
Our pieces don't necessarily need to match the architectural typology in the sense that a modern house doesn't need to have modern pieces – it can come with a bit of the unexpected. It could be a period house with very bold, sculptural art or a brutalist house with very soft or feminine pieces.
We listen to our clients and what they want to surround themselves with, aligning with those views rather than the house itself. Some people like very clean spaces, some like objects which they've collected because they have meaning, some want you to pick everything.
No one answer fits all. It's just about connecting people with pieces and trying to honour the personality of the inhabitants but also bringing your eye and curatorial skill to match their budget and intended outcome.
What styling considerations need to be taken into account for young families?
With Inkerman & Nelson, we didn't choose anything specifically for one particular demographic. Many types of families live in Balaclava and it was important to respect that.
With the living room, we chose an open-ended sofa and ottomans – quite a considered solution because it allows people to sit on three sides. It's a deliberate way to create flow within a space.
We liked the idea of treating the rug as a piece of art. There may not be as many options for artwork on walls in townhomes so why not bring it down on the floor. Art doesn't have to live on the walls.
Bar stools sliding all the way in was an important briefing point from ICON. The whole idea was that you could accommodate four people around the kitchen bench, without it being cluttered.
We find that upholstered patterned sofas are far more robust and less likely to show than other fabrics, and upholstered elements of bar stools and chairs are easily reupholstered in five years' time.
We also chose interesting pieces of art that were quite graphic – we wanted to have a little bit of fun and give it some soul.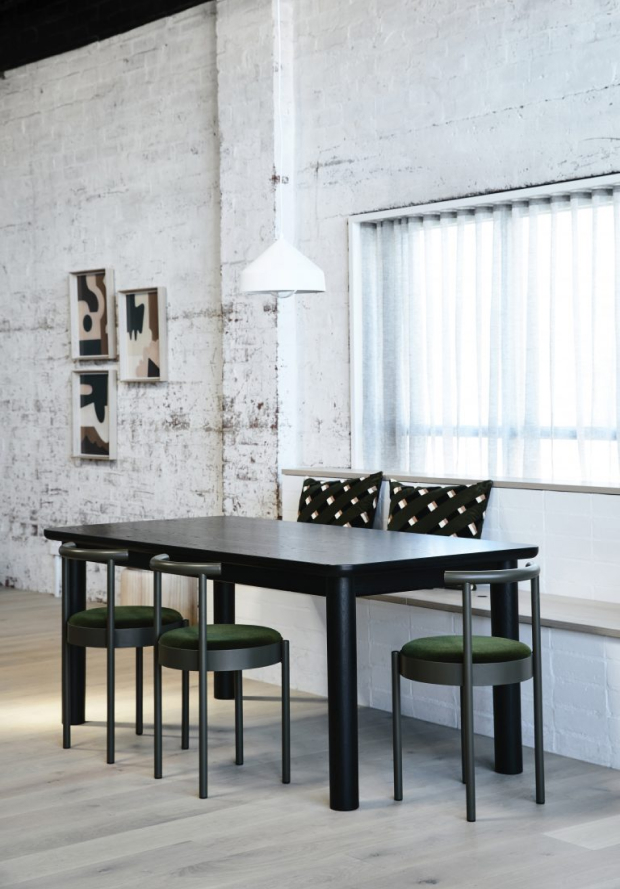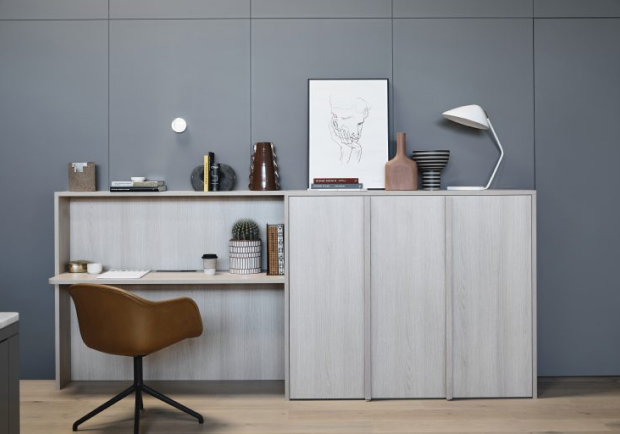 What are some of your top tips for townhome styling, that can be seen through what you have done at Inkerman & Nelson?
We are not into masses of cushions on beds. People often feel they have to add lots, but this isn't good when you haven't got the capacity.
Don't be afraid to have rugs on top of carpets. Even though you can choose your own carpet in these townhomes, adding a rug over the top can help to enhance its texture.
Use mirrors – they help to open up the space but can also act as a stylish element.
If you're worried about large artworks in a small living space, don't be. In fact, be the opposite. Contrast is good.
Grouping objects by colour is always a really interesting device, whether books, ceramics or flower vessels. We also like to hang things in threes!
Choosing different price points. Have a couple of high-end pieces balanced with some that are more affordable.
For more information, please contact Nat Eisen on 0403 472 204
or Jake Eisen on 0408 051 785.
Visit inkermanandnelson.com.au